We listened to your feedback and designed our new online service around you. You can now do everything you're already familiar with - and more - quicker and easier.
It's easier to log in
You now only need to go through one log-in screen to access your savings and investments.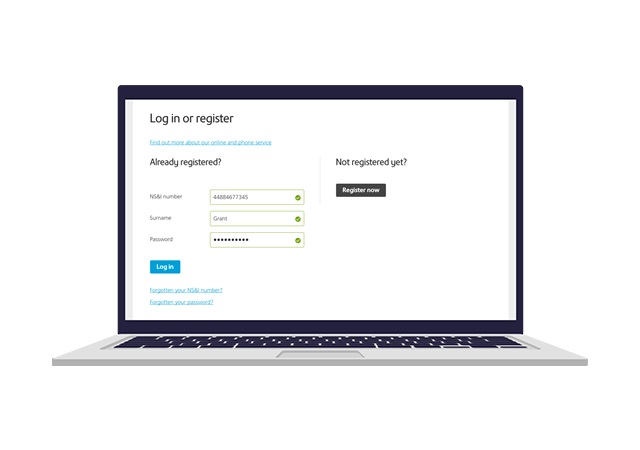 Check all your savings and investments at a glance
Once you're logged in you'll see up to date totals for all your NS&I accounts, plus any recent Premium Bonds prize wins and investments that are about to mature.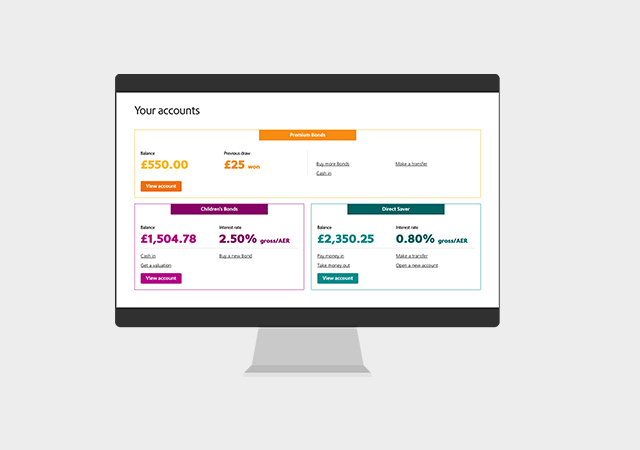 It's simple to open an account, top up or cash in
We've worked hard to make it easier to manage your accounts. You can now top up or cash in through quick links on your personalised homepage.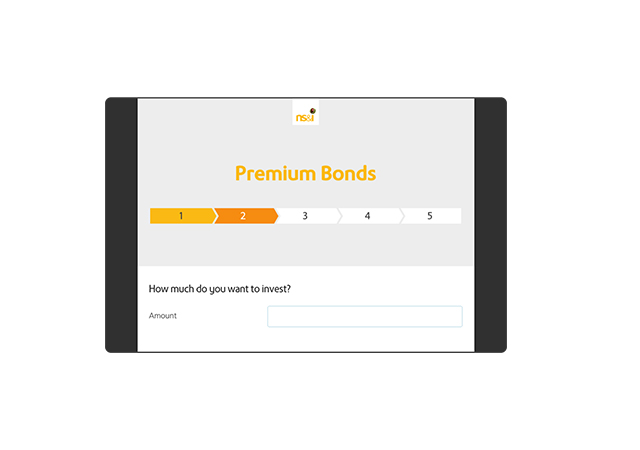 Do what you need to do in fewer clicks
We've made it easier to find your way around and to complete simple tasks such as updating your address, or amending your nominated bank account for your withdrawals or Premium Bond prizes.
Clearer layout that works better on mobiles and tablets
Whether you use a desktop, laptop, tablet or mobile phone, our new online banking service has been designed to work well on all your devices.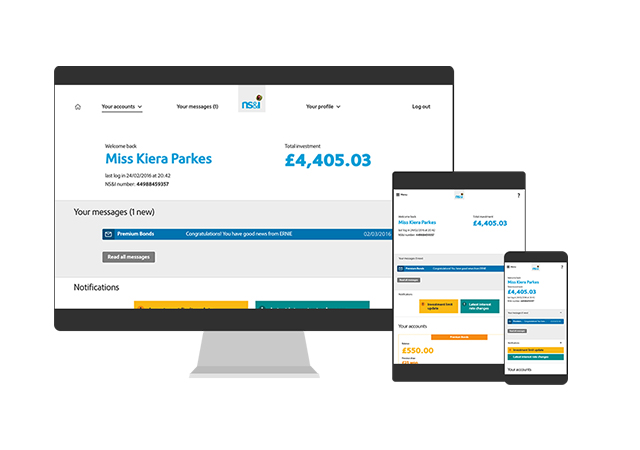 And with the same level of security you'd expect from NS&I