1 November 1956
Launched at a ceremony in Trafalgar Square by the then Chancellor of the Exchequer Rt. Hon. Harold MacMillan, the aim of the scheme was to control inflation and encourage saving in a post-war era.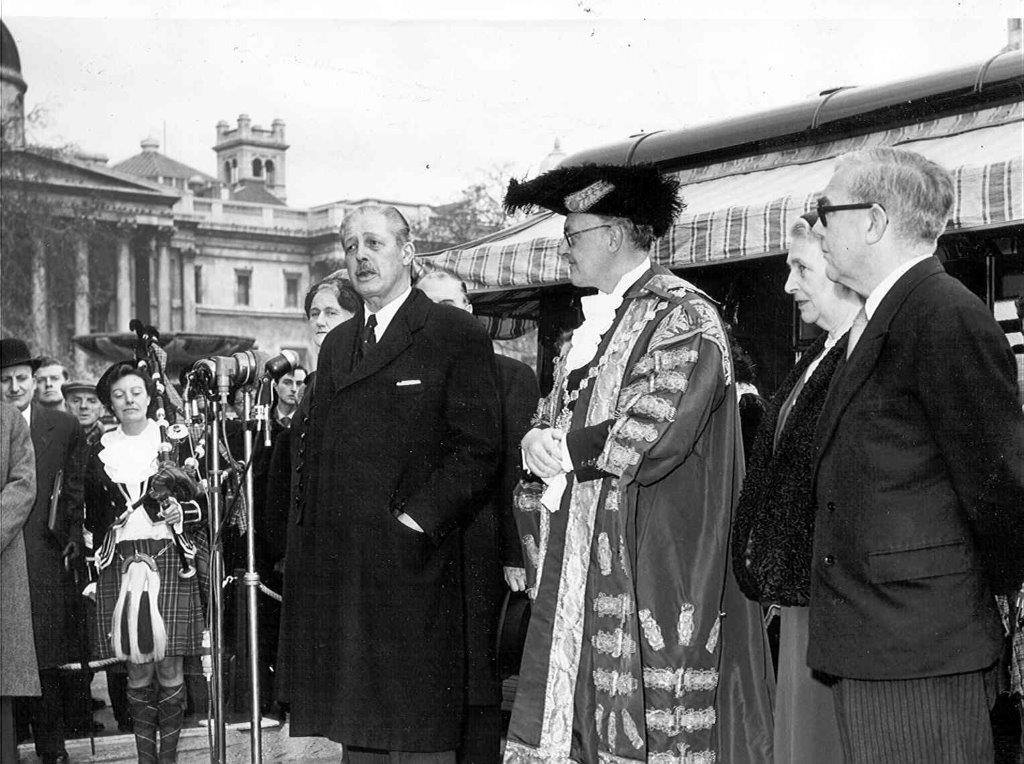 The dawn of Premium Bonds
On the first day of sales alone, £5 million worth of Bonds were bought. In those days, Bonds had to be held for six months before they were entered into the draw.
Alderman Sir Cuthbert Ackroyd, Lord Mayor of London, bought the first Bond for £1 from Postmaster General Dr Charles Hill, at a ceremony in front of the Royal Exchange in the City of London.
The second was bought by Councillor W Crook, the Mayor of Lytham St Anne's, where Premium Bonds operations were then based.
The maximum investment at the time was £500 and the top prize was £1,000. Today the maximum investment is £50,000 and the top prize £1 million.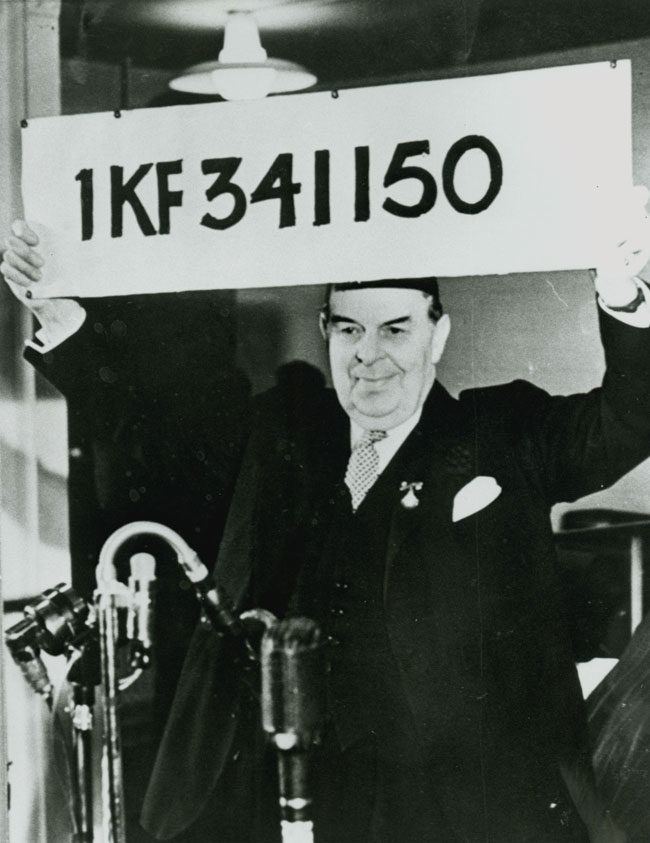 Love them or hate them?
Many people loved the idea of Premium Bonds and 49 million Bonds were eligible for the first draw. There was much excitement, and over the coming years celebrities of the day were happy to be part of the fun.
However opposition was seen from all political sides. In Parliament, the Shadow Chancellor Harold Wilson called the scheme 'a squalid raffle' and a 'national demoralisation'. Church leaders also expressed concern that Britain would become a nation of gamblers and warned people not to get involved.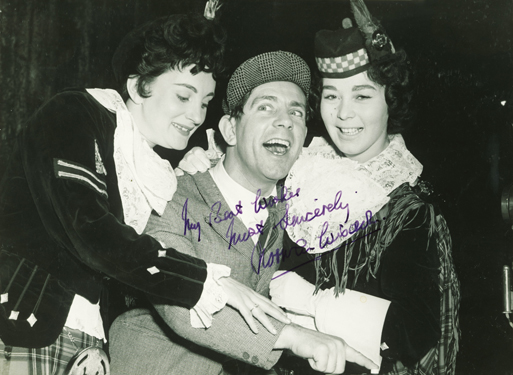 Premium Bonds today
Today over 70 billion Bonds are eligible for the draw and every month we pay out over 2 million prizes ranging from £25 to £1 million. You can buy Bonds online – it's quick, easy and secure. In September this year we sold £761 million of Bonds through our website.
And don't forget - every £1 Bond number has an equal chance of winning.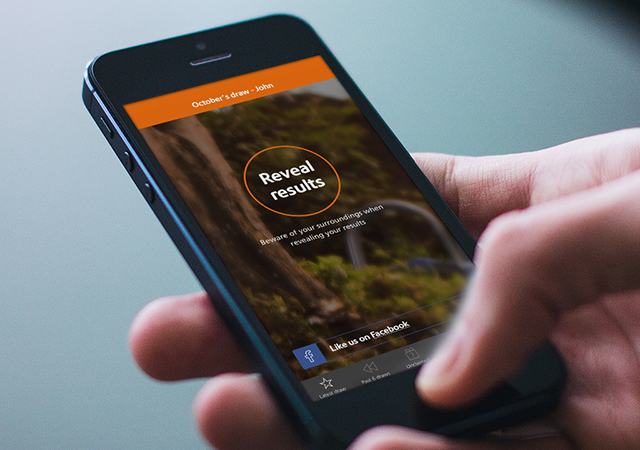 If you've won a Premium Bonds prize and have a story to tell, we'd love to hear from you